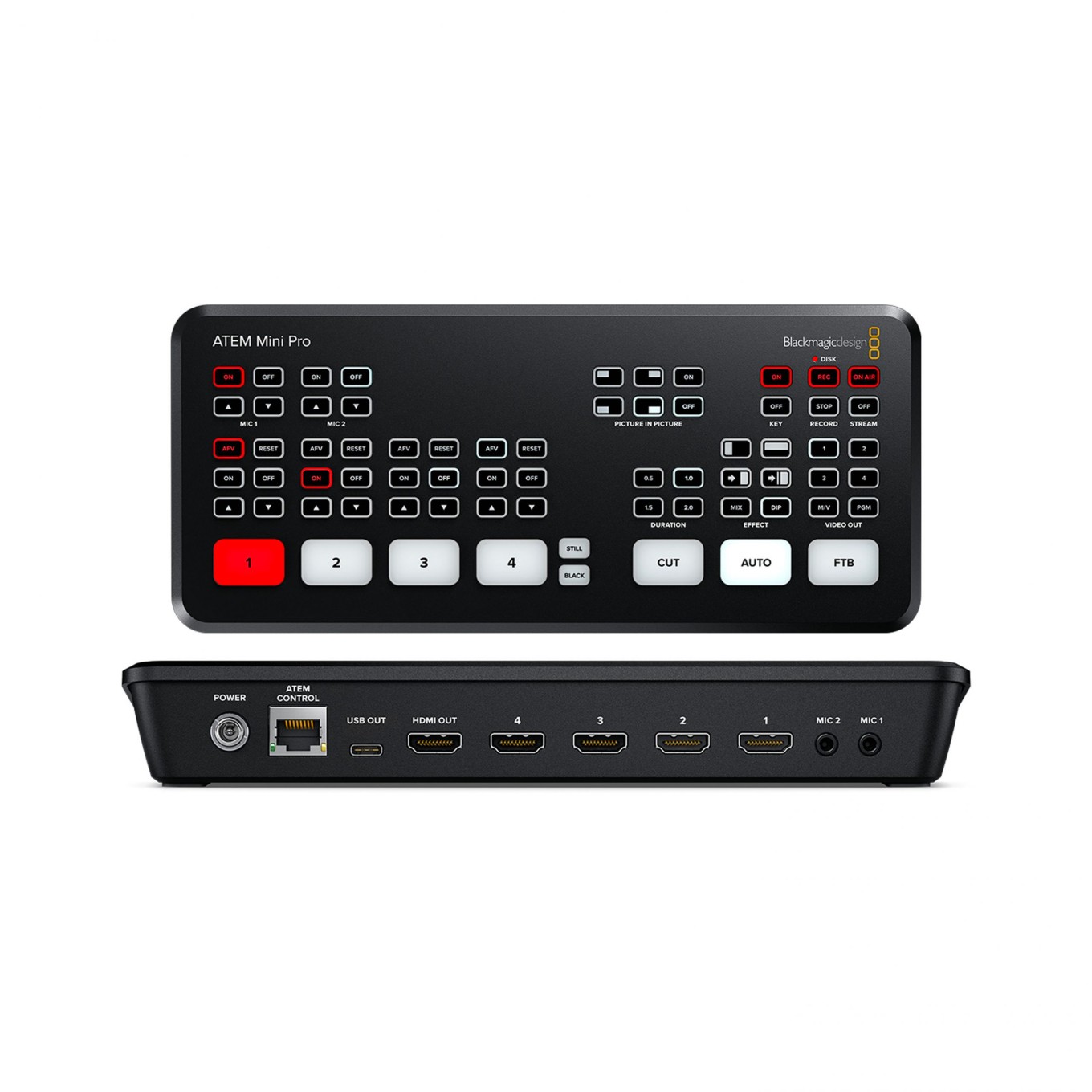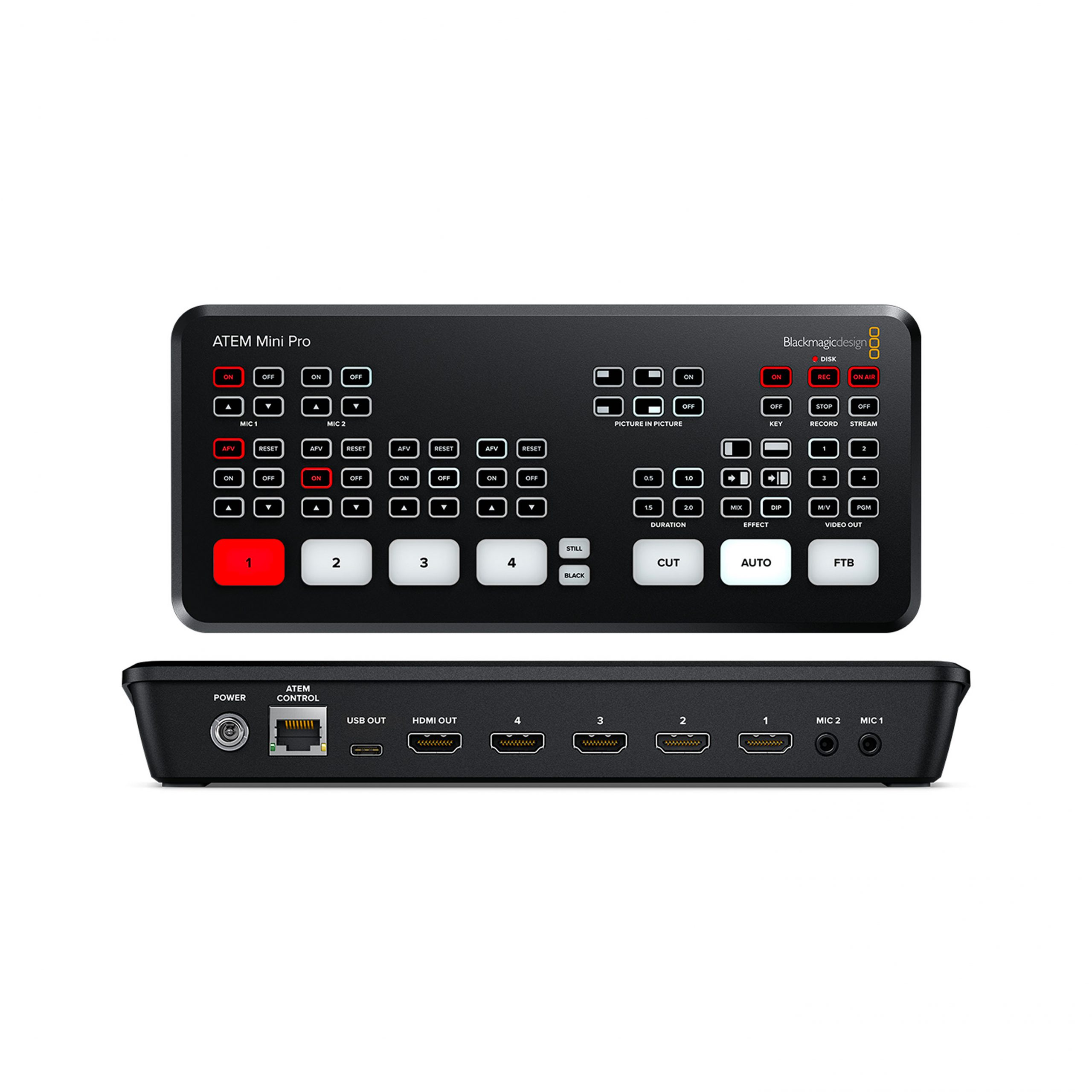 Blackmagic ATEM Mini Pro
70,00 € + IVA
ATEM Mini Pro is the perfect switcher for small live streaming with up to 4 camera points: it can be configured in an instant and it's easy to use.
What's included
• 500GB SSD with Usb-C cable
• ethernet cable
• 4 x 5m HDMI cables
Tips…
The ATEM mini Pro offers 4 HDMI inputs with standards conversion, a USB webcam output and an HDMI output, a Fairlight audio mixer with EQ and dynamic, DVE for picture-in-picture, transitions with effects, color key for green screen, 20-frame archive for titles, and ATEM Software Control. ATEM Mini Pro allows you to record in H.264 directly to your USB flash drives and to stream via ethernet to platforms such as YouTube Live. Also offers multiview for 4 cameras, multimedia, preview and program, including recording indicators, streaming and audio. ATEM Mini Pro is the perfect tool for small multi-camera live streaming. You can also connect other audiovisual sources to the ATEM in addition to the camera signal, such as presentation of contents from a PC or projection of video contributions. 
Leggi