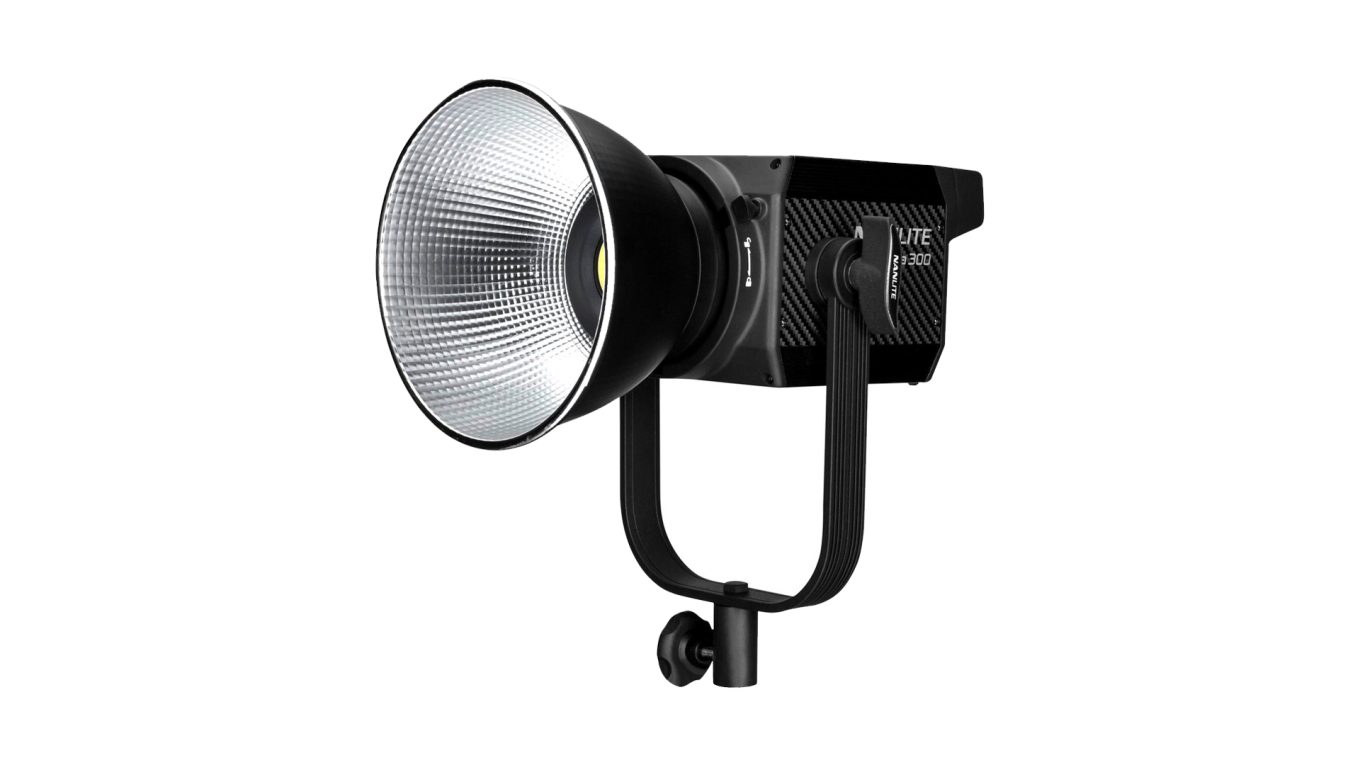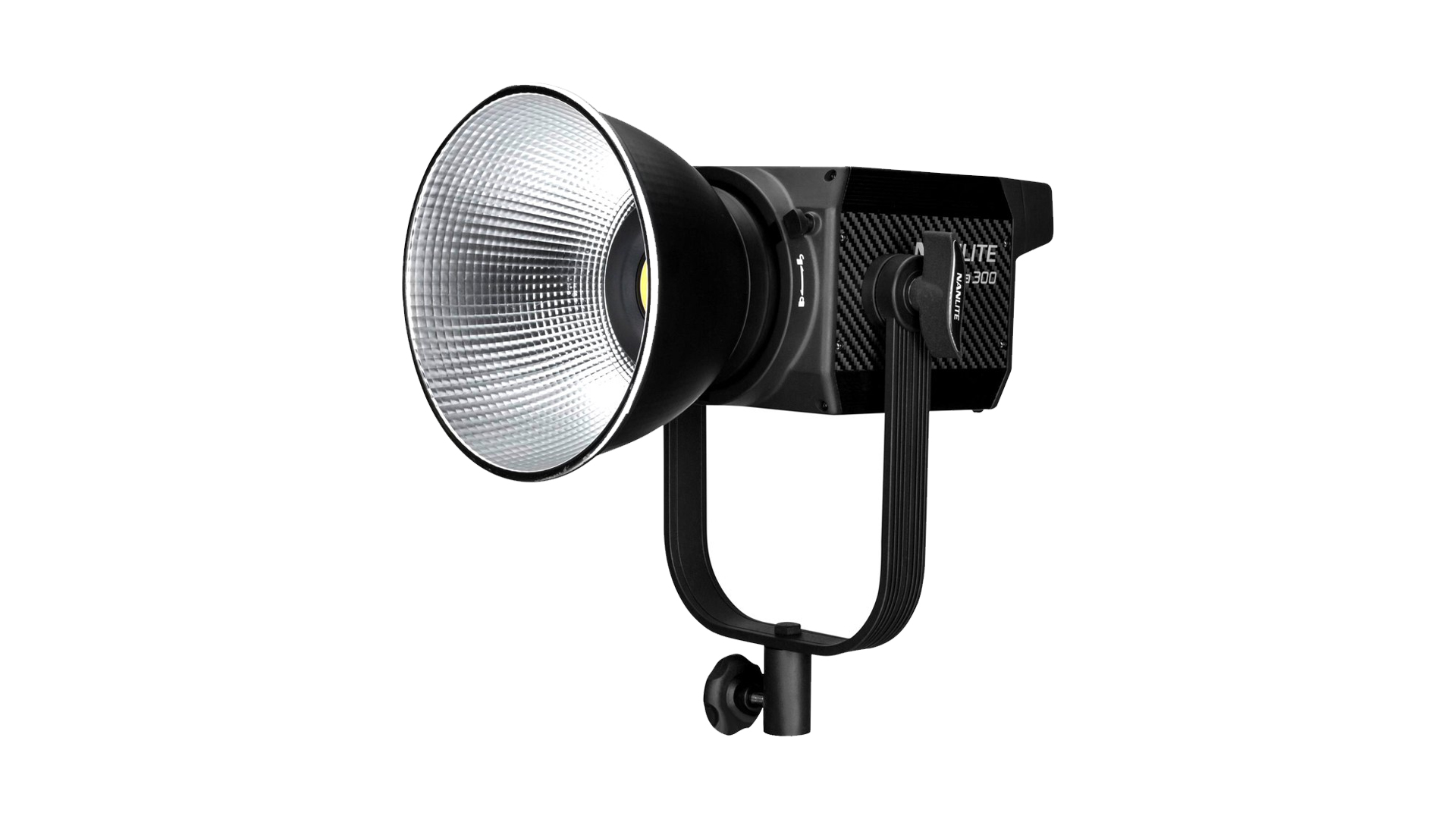 Nanlite Forza 300
25,00 € + IVA
The Nanlite Forza 300 LED floodlight features excellent light output with silent active dissipation and precise color output in a lightweight body. With the ability to be battery-powered and the bowens mount that allows you to pair up a lot of accessories, the Forza 300 is conquering all videomakers.
What's included
• Reflective glass
• C-stand
• 4kg weight
Technical features:
• Weight: 2.5 Kg
• Color temperature: 5600K
• Peak consumption: 300W
• Emission @ 1m: 43'060 lux
Tips…
Nanlite Forza 300 is a very powerful and lightweight floodlight that allows you to use it either on battery or AC power. The light is equipped with Bowens mount that allows you to add various modifiers, such as lantern, softbox and Fresnel lens. Its weight of only 2.5 kg allows it to be used anywhere without difficulty. Since it is equipped with a LED, it heats up very little compared to other similar products and consumes only 300W peak power. All this power can be varied from 0% to 100% with a convenient dimmer on the ballast. It can also be powered by two 190Wh V-Locks (rentable separately) to provide 1h of use at maximum intensity. The kit includes a c-stand and you can ask to add various shapers and batteries.
When you pick up at Sidereus, you will be able to purchase various colored or conversion jellies, along with wooden clothespins, to make your headlight beam colorful! You can also write in the "Order notes" your needs, so you'll be sure everything will be available for purchase.
Leggi