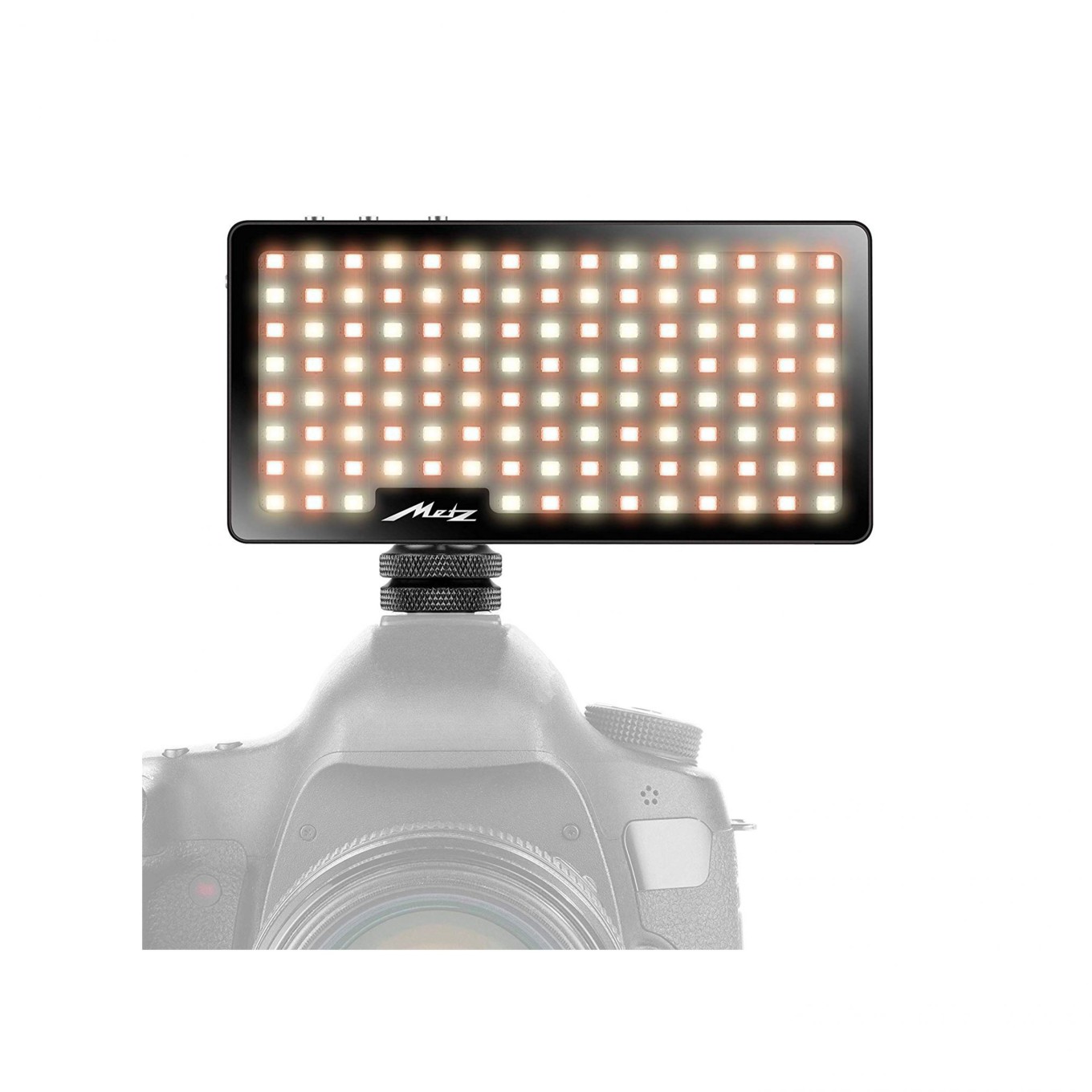 Metz Mecalight S500BC
5,00 € + IVA
The mini LED panel from Metz combines light weight and versatility. Indispensable in the backpack of a videomaker!
Technical features:
• Weight: 140g
• White from 3000K to 5500K
• Battery: 2300 mAh
• Maximum emission: 1000 lumen
Tips…
Metz presents this light with a light weight and built-in battery equipping it with variable color temperature. Only 13 cm long and as wide as a modern phone, it allows it to be used anywhere. The rear OLED display allows you to see the power, battery life and color set. At full power, the battery allows one hour of use, and at low power over 24 hours. Plus, the LED can also be used while charging.
Leggi