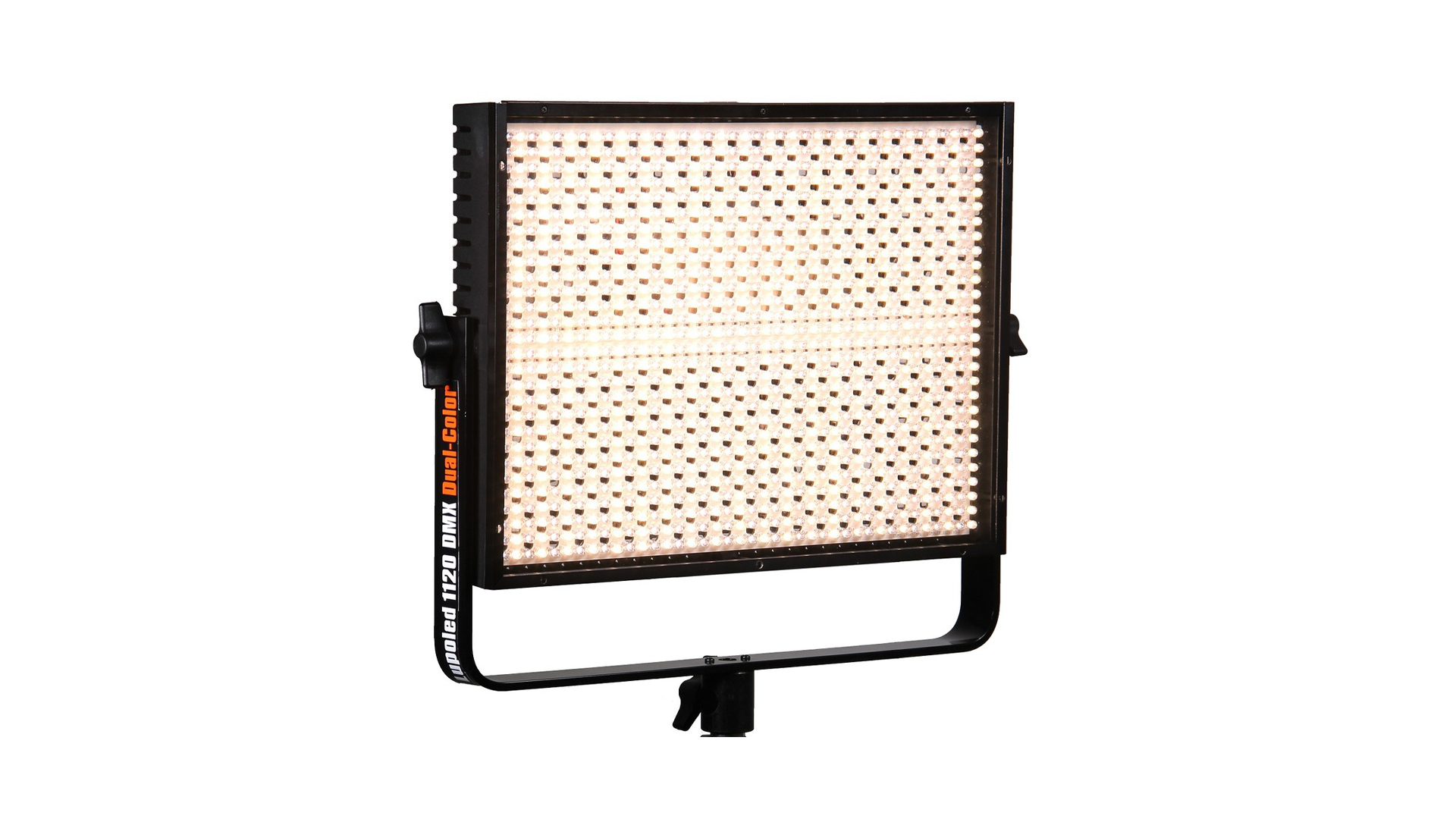 Lupo LED 1120 DMX Bicolor
15,00 € + IVA
The Lupo LED 1120 DMX Bicolor panel has many advantages, such as light weight, portability, v-lock power capability and color rendering accuracy, with adjustable white temperature.
What's included
• Removable flags
• Battery v-lock (with d-tap cable)
• Main power supply
• Stand
• 4kg weight
Technical features:
• Weight: 1.3KG
• White from 3200K to 5600K
• Power and absorption: 38W
• Emission @ 1m: 3340 Lux
Tips…
The LED panel offers numerous advantages in a body that weighs only 1.3 KG. Its lightness and portability allow you to use this LupoLED anywhere and with any type of support (included you will find a stand that can reach 366cm in height). The ability to dim both brightness and color temperature make this light unit perfect and suitable in any situation. The possibility to power it directly on battery allows, with a 95Wh V-Lock battery included in the case, an autonomy of about 3 hours. Of course, it can be plugged into the socket for unlimited use. This light unit is fanless, which allows it to be uniquely quiet, ideal in sets with lights near microphones.
At the pickup at Sidereus, you'll be able to purchase various colored or conversion gels, along with wooden clothespins, to make your panel's light beam colorful! You can also write in the "Order notes" your needs, so you'll be sure everything will be available for purchase.
Leggi