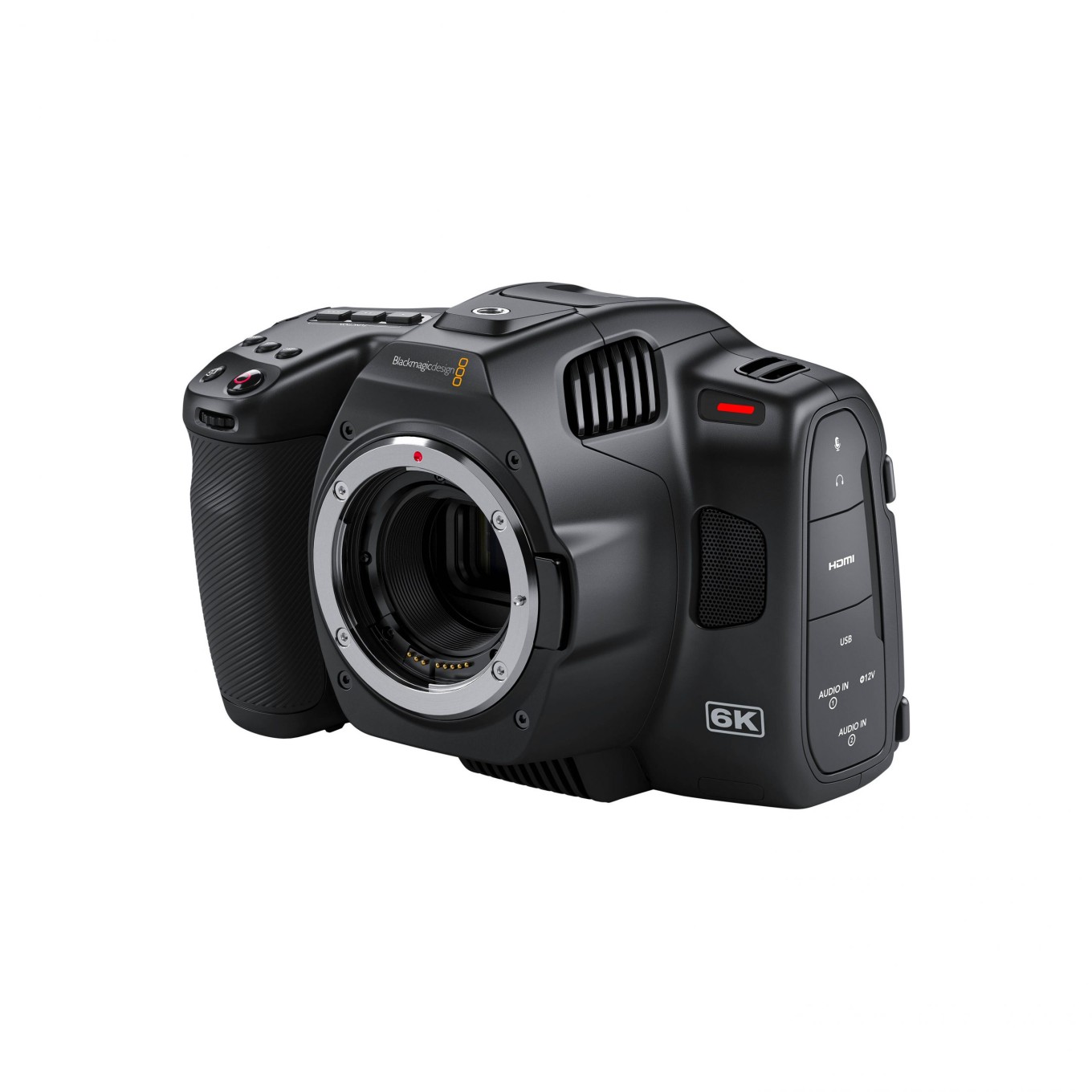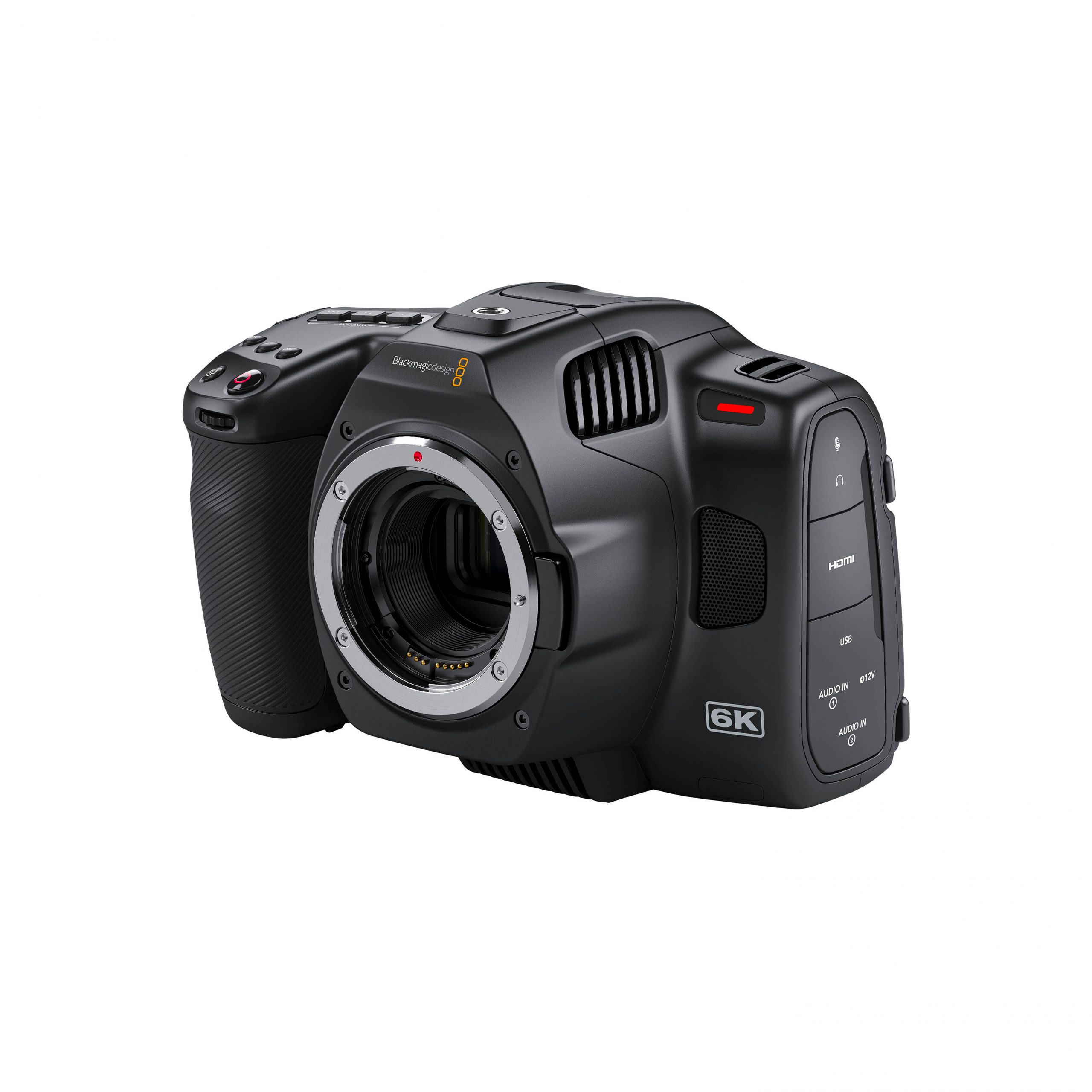 Blackmagic Pocket Cinema Camera 6k PRO
From 90,00 €
Camera with dual native ISO, wide dynamic range, EF mount and Super35 sensor. It can record in ProRes, in anamorphic format and up to 6K RAW at 50fps.
What's included
• 1x SSD 1TB USB-C (with cable and stand)
• 3 batteries (with charger)
• Main power supply
• Smallrig cage
Tips…
The cinematic paste and incredibly workable files in post have made the BMPCC 6K a favorite camera of independent filmmakers. It records on a 1TB SSD and can be powered by external power supply, making it a perfect camera for interviews and live streaming (especially when paired with Blackmagic capture cards). Being a film camera, however, it does not have a stabilized sensor or a high-performance autofocus, so we do not recommend it for event reportage, video clips, or, in general, for very dynamic shootings. Beware also of gimbal compatibility because, although it is very light, it has a very wide body that makes stabilization very difficult (or, sometimes, downright impossible).
Compared to the 6K, the PRO has implemented built-in ND filters and larger, higher-performance batteries, making the new version more versatile.