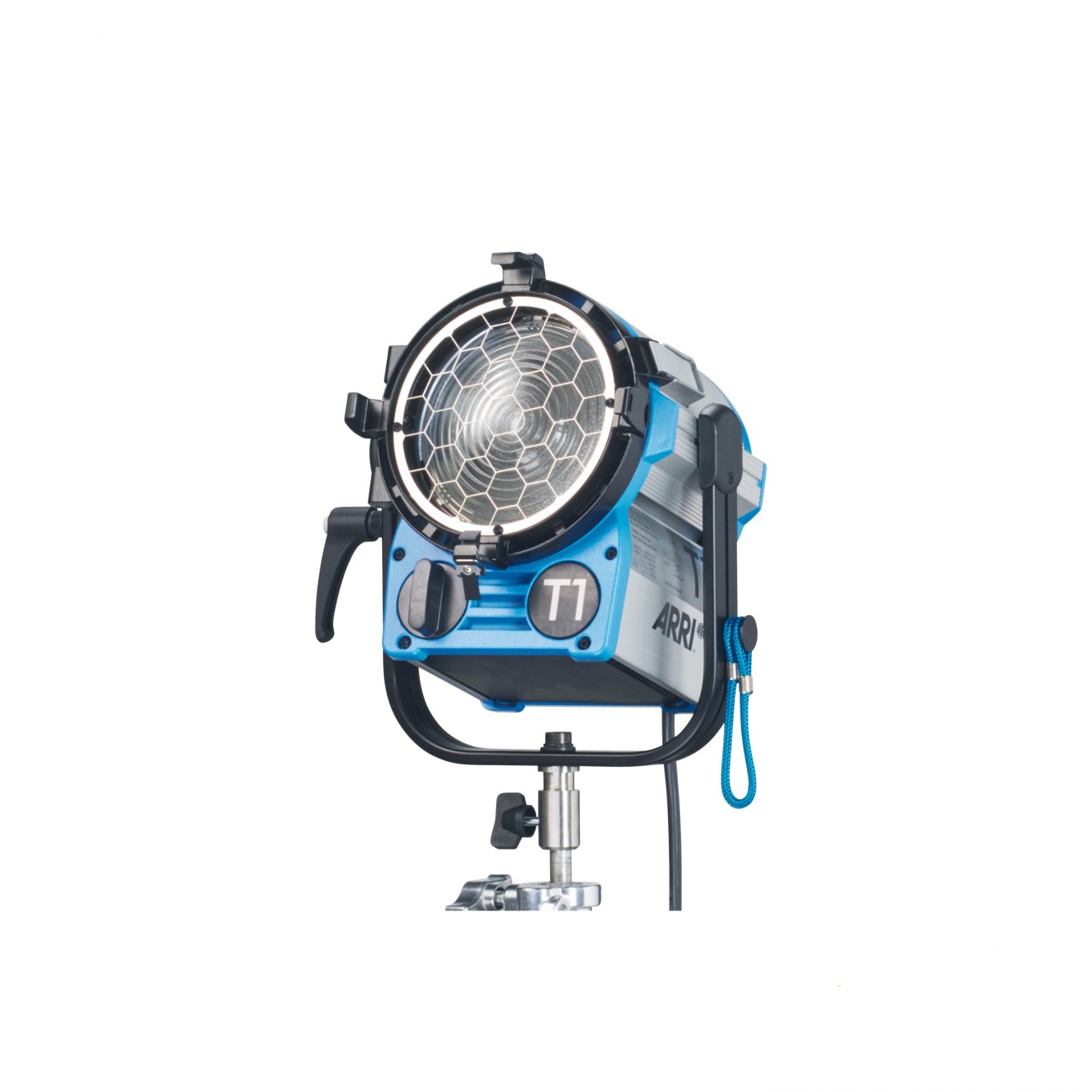 Arri T1 True Blue
14,00 € + IVA
The ARRI T1 True Blue fresnel projector is the tungsten lighting standard, guaranteed by ARRI, the brand leader in the cinematic industry. Excellent color rendering, inexpensive, with a total weight (with flags) of 5.2 kg (11,4lb) which allows it to be mounted on normal stands with standard spigots.
What's included:
• flags
• Spare bulb 
• C-stand
• sandbag 4kg (8,8lb)
Technical features:
• weight: 5.2 kg (11,4lb)
• White temperature 3200K
• Power 1000W
• Intensity @ 1m: 3707 Lux
Tips…
ARRI is the brand leader in the cinematography industry. It's very powerful: the perfect light for all of your shootings!
Please, make sure you have suitable gloves to handle this light: it heats up very quickly, and being made of metal it takes a long time to cool down. Make sure that the location's electrical system supports its power load! 
When you pick it up at Sidereus, you will be able to purchase various colored or conversion gels, along with wooden clothespins, to make your headlight beam colorful! If you have specific needs and want to be sure that everything will be available for purchase, call us or write it in the "Order Notes".
Leggi